COVID-19 STATEMENT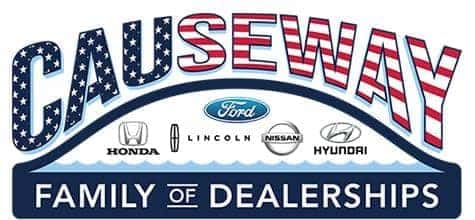 To Our Causeway Family,
Updated January, 1 2021
To our Causeway Family,
We have one simple objective that guides us: keeping customers and our employees safe. This has been at the center of our conversations every step of the way. With that in mind, we have made several moves in our business in response to the threat of the coronavirus.
We will be requesting our employees to eliminate handshaking and practice proper social distancing, for everyone's health and safety, because that is a priority here at Causeway.
We have adjusted our sales hours to close Monday-Friday at 7:00 and 6:00 on Saturday. Look for updates on social media. https://www.facebook.com/causewaydealerships/
We have increased our cleaning practices to address high touch points throughout our facilities
We have installed hand sanitizing stations in all public areas.
We will offer online shopping options as well as available home delivery for test drives, service and vehicle purchases.
If we come to your home we will practice the recommended safety procedures that include wiping down your vehicles interior and social distancing.
We are closely following the Centers for Disease Control's (CDC) guidelines and recommendations on the steps we can take to help prevent the spread of the virus. We have shared specific instructions with our employees on the importance of washing their hands and staying home if they feel sick or are returning from an area of the world identified as posing a coronavirus-related risk. Per CDC recommendations, we will ask employees who have traveled to such locations or have been exposed to others who have traveled to such locations to self-quarantine for 14 days.
A strict travel policy for our employees is in place, and we have canceled meetings with large gatherings, again to do what we can to help prevent the spread of the illness.
If you are concerned about leaving your home, or choose not to visit one of our stores, of course, we understand are ready to serve you at Causewaycars.com or call 609-597-8083.
We will continue to closely monitor the situation and do all we can to protect our customers and employees.
Thank you and stay safe and secure. Working together we will weather this storm.